Welcome to The Angel News Network
   Bringing the Wisdom and Teachings of the Divine Realms to Humanity
GREETINGS EVERYONE
Each week we share with you messages that come to us from higher realms. In the messages,teachings and lessons we receive, we are guided to move into our heart, to love honor and value ourselves. And from our heart we can truly, honestly and transparently LOVE. 
This week we share with you TEN TENETS OF SELF LOVE, an excerpt from "ACTIVATE YOUR SOUL PLAN," by Phillip Elton Collins
If you'd like please scroll to the bottom for his message 
 To see everything we are doing at The Angel News Network, please take a look at our sitewww.theangelnewsnetwork.com
___________
NEWS AND NOTES
ASCENSION CHAIR CEREMONY
 

Tuesday, December 16th

 7pmEST
The Ascension Chair Ceremony is one of the grandest gifts to humanity to assist us in moving to a higher frequency of existence. And all you have to do is show up, and surrender to being supported and loved unconditionally. Each time you participate your vibration/frequency increases.
Our gathering will be 

Tuesday, December 16th at 7pm

 at the Ft Lauderdale Center for Spiritual Living 

only

. 
Our classroom will be transformed into a lovely setting for a ceremony and ritual that can change your life forever.
Join us 

Tuesday, December 16th @ 7pm

 
At the 
Fort Lauderdale Center for Spiritual Living 
1550 NE 26th Street
Wilton Manors, Florida
______________________________
Gatherings with Archangel Michael
with Trance Channel Jeff Fasano
This is a sacred gathering, bringing together like-minded and spirited individuals, to experience trance channel Jeff Fasano as he brings in the energy of Archangel Michael. It is an interactive gathering as Michael connects to us with a group message then individually you will be able to speak with him and receive a personal message.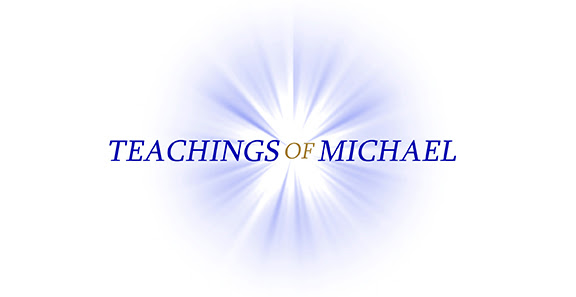 DIVINE DISCUSSIONS
TELECONFERENCE GATHERING
This Thursday

 Archangel Michael via trance channel Jeff Fasano will give an over view of the past year. 
 And you can connect personally with Michael during his Q&A.
 You can join this gathering via teleconference and in the classroom in Ft. Lauderdale Florida.
 Our Teleconference access information is:
Access code: 565060#
Or meet at our Ft. Lauderdale classroom:
CENTER FOR SPIRITUAL LIVING
1550 NE 26th St. Ft. Lauderdale Fl.33305
DIVINE DISCUSSIONS is being brought to you for a suggested $10.00 love-offering. And you can make this love offering by clicking right here. 
Angel News Network Love Offering
DECEMBER 19TH
THE PATH 
Redondo Beach California
The Path Spiritual Learning Center
800 Torrance Blvd.
Redondo Beach California 90277
$25 for the evening
___________________________
 A SPECIAL BOOK OFFER FOR YOU!
Our mission is to bring universal wisdom and teachings from the higher realms to the world and  you. The Eight books in The Angel News Network library were created to help give you guidance and support to transform your life. 
To bring in the New Year we have created these special offers for you now!
BUY 3 eBOOKS AND GET 1 FREE FOR JUST $15.00
BUY all 10 eEBOOKS AND GET 2 FREE FOR JUST $45.00
YOU CAN PURCHASE ALL 10 OF OUR PAPERBACK BOOKS AND GET 2 FREE.
THIS IS A $157.00 VALUE FOR JUST $125!
To take advantage of this offer and to purchase our books please click directly on
The Angel News Network on You Tube
We have updated our You Tube channel with brand new videos and would love for you to take a look. Simply click on this link for easy access:
You can see all of this as well as everything we offer to you. 
So Please visit our site  
__________________ 
TEN TENETS OF EARTH LIFE
Excerpt from "ACTIVATE YOUR SOUL PLAN," by Phillip Elton Collins
(Cosmic Codes of Conduct)
From Archangel Uriel, World Teacher and Guardian
Dear Beloved Earth Beings,
(1)  First and foremost, remember from whence you came. Be conscious of the forces that created you and maintain and sustain you; consider serving these forces as a priority in your life.
(2)  Do not allow your emotions, thoughts, and actions to harm yourself or another. All harm returns to the provider in increased magnitude and caustic karma.
(3)  Focus on creating a world of equality, harmony, and balance, joyfully loving all things. This can and will create a new you and new world paradigm.
(4)  Allow your self-love to reflect out to the planet (your home) and others, thus keeping your wounds and ego defenses in check.
(5)  Know that your body and the planet are sacred temples. Treat both with respect; the consequence of not being respectful of these is death.
(6)  Begin to know, embrace, and embody the empowerment of simply being silent, being your message through resonance, creating peace on Earth.
(7)  Know that heartfelt gratitude for "what is" creates abundance; reduce focusing on "what is not."
(8)  Acceptance and compassion through forgiveness frees and empowers you and replenishes your world.
(9)  Allow your emotions, thoughts, and words to reflect the life and world you say you want, for they do create everything around you.
(10)Know you are Creation experiencing itself. Know that each of you, your planet, and the cosmos are all interdependent.
Follow us on Facebook


Connect with us on Linkedin