4/17/14
Today is a 1 Frequency day with a 77 Sub-frequency influence and a 777 Passive Potential.
The I AM Keyword phrases for 1, 77 and 777 are:
1 – I AM Independent & Brave
77 – I Am the Divinely Inspired Synthesis of Spiritual Intuition and Physical Intelligence
777 – I AM the Multi-dimensional Alchemical Synthesis of Technology, Biology and Spirit
Surrounding the 1 Frequency we come to understand the journey of the Newly Awakened Self.
Associated with the 1 Frequency I most always share the following because it so vividly describes the knowledge and lesson of the 1 Frequency.
"Fools rush in where Angels fear to tread."
What is it I mean by that statement?
In Tarot, The Fool (card) represents one who is innocent in knowledge and life experiences, and because of this they tend to be fearless in exploring new things.
The 1 Frequency and The Fool Card represent New Beginnings, being spontaneous and jumping in. Not in a sense of carelessness and reckless abandon, (although from time to time it may appear to others this is the case) but out of a sense of wonder, awe, excitement and questioning.
The Fool is beginning a journey down a new and unexplored path; a path leading into the Multi-dimensional Realms of Reality in search of, "What else is out there?"
The Fool's lack of experience allows him to take off in a new direction unhindered by falsely preconceived ideas and fears created by others.
Because of his innocence and lack of experience the Fool is actually an Independent Free Thinker. He is unafraid to go exploring in territory in pursuit of answers where others would try to convince him dangers lie hidden in wait to harm him; he will cross boundaries marked by signposts warning…
"Here there be Dragons!"
He is driven to search no matter the cost.  He will "Boldly go where no man has gone before", (any Trekky will know that one!) and Bravely face his fears.
The frequency of 77 is about Creative Thought and Expanding our Perspective of our Reality. It is the frequency where the melding of our Spiritual Intuitive abilities blending into cohesion with our Physical Intellect begins to transpire. This Frequency stimulates, motivates and inspires the initial igniting of the Divine Rational Mind.
Within this frequency the Spark of the Divine Rational Mind that has lain dormant in the 5 frequency has its first initial awakening.
This is the frequency that is of the most assistance to us in, not only hearing the voice of Spirit, but then being able to interpret what is received from Spirit in to information we can really utilize and implement into our everyday physical lives and reality.
I guess you could say this 77 Frequency is the frequency used for the Translation of the Voice of Spirit into the Physical Realms.
2014 has an abundance of this 77 frequency because it is set into 2014 as a Sub-frequency influence. It is here this year to aid the Collective Consciousness in learning to hear and listen to the voice of Spirit and make rational decisions based on what is best for our reality as a whole.
Within today's frequency combination this 77 frequency is assisting us individually in learning to better trust our Divine Inner Voice; the voice of our Spiritually Awakened Self.
This is important because the more confident we are in our communication with our Higher Self and Spirit, the more likely we are to truly follow our Sacred Spiritual Path more fully; and as more and more of us do this the closer we come to creating Healing and Balance within the Collective Consciousness of Humanity.
The energy bandwidth of the 777 Frequency is where, through the use of Sacred Alchemical processes, we begin working within the Multi-dimensional realms of reality in a much more mentally expanded way, and learn to bring together, blend and merge, the Technological, the Biological and the Spiritual aspects of Self and all their dimensions.
This frequency and the information it contains, and what is capable of being created within it are amazing to say the least.
We have already seen quite a bit of this frequency this year and as we move deeper into 2014 we will begin working with it more and more and going every deeper into it influence and learning how to better navigate in the Multi-dimensional realms.
Today's frequency combination is really about us as the Individual we are working on expanding our ability to hear the voice of Spirit and it lends us assistance in beginning to see the bigger picture. That is because within this energy is where the Heart and the Mind begin to work in a more balanced and unified fashion.
Remember this frequency combination helps us to not only know and understand the workings of our reality from a highly Spiritual and Cosmic perspective, it also assists in interpreting it into practical ways of using and implementing this knowledge into our physical world and daily reality.
I have shared the information about using the Lemniscate before, but I would like to share it here again.
The Lemniscate, (the figure 8 lain on its side), is a Sacred Technological tool available to us for use in more fully connecting the Heart and the Mind so we can better hear and interpret the voice of Spirit.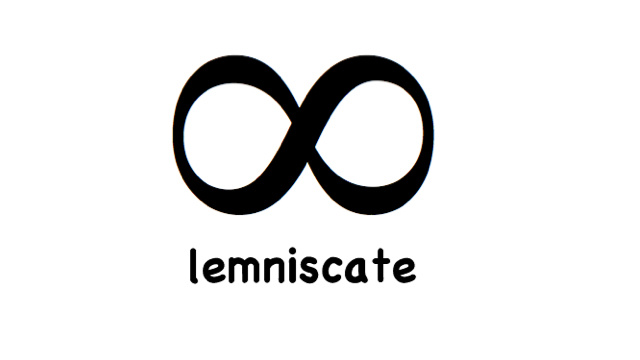 When you use the Lemniscate as an energy flow channel to connect the Heart (4thChakra, where we hear the voice of Spirit), to the Mind (6th Chakra, where we interpret the voice of Spirit into information for the physical realms) and then activate its spin once this connection is made, you open the Crown (7th Chakra, the direct link to Spirit) in a way, and to an extent that is not possible in any other fashion.
With the use of this Sacred Spiritual Technological Lemniscate Mechanism, we have a tool allowing us to create a communications link that is clearer and a more direct access line to our Divine Rational Mind. This in turn assists us in existing in the Multi-dimensional realms and realities in a more tangible and substantial fashion.
Spend some time today working with the Lemniscate in meditation and notice the differences in energy you feel.
******
For those interested in focusing on the work of the Metatronic Consciousness Energy Round Reality during the month of April 2014 today is the seventh of seven days of Phase 2. So today we finish up Phase 2.
Remember the focus for Phase 2 is to learn to consciously and continuously beginExisting in and Radiating Gratitude. So like I have said, it's time to get your "I'm Thankful for" list out and start using it!
This is the phase where I suggest you take some time to get out your pen and paper andliterally make a list of what it is you have to be thankful for in your life.
I would also suggest that during, at least, the seven days of this Phase you start each day with actually saying out loud the things you are Grateful for.
This is not that hard, you can do this as you are driving to work in the morning. Simply state… "I AM Thankful for……" and fill in the blank. Then go on down your Gratitude list.
As you make these statements out loud, allow them to Radiate forth from your Heart Chakra in ever widening concentric circles. Send the frequency of Gratitude out from yourself to share this energy with others as they pass by you. In this manner you are assisting others in learning how to live in a State of Gratitude.
Also, go ahead and make your Gratitude statements about the live you Intend to Manifest for yourself, even if you don't see anything manifesting in the physical yet.
The reason for doing this is when you hold Gratitude for What is to Come as if it was already physically manifested you clear the pathway for it to manifest.
I know you will be absolutely amazed at the changes in your energy field when you do this.
Please also continue to focus on and breathe in the frequencies of the Lunar Eclipse we just experienced. Although they are subsiding, these powerful frequencies will continue to bathe us in their energy through today.
IN-Joy working with today's frequencies and continue to LET THE GRATITUDE ROLL!
Blessings from All Realms of Creation
Essence Ka tha'ras
© 2014 Essence Ka tha'ras
Shambahalla-New Earth & The Metatronic Consciousness Energy Round
 Please feel free to share this information, but only in its entirety, and with credit to the
Author – Essence Ka tha'ras
and please add a link back to this web-site….www.shambahallanewearth.com